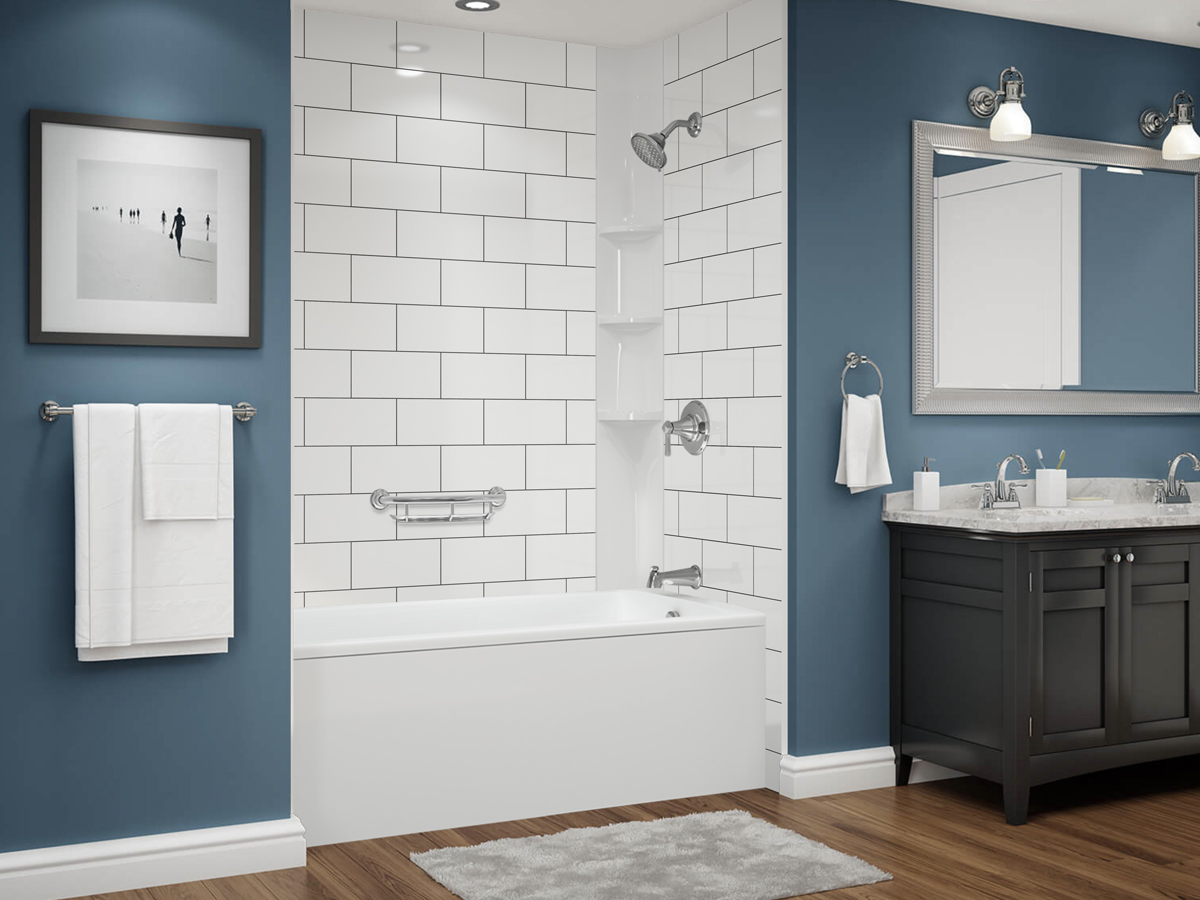 Bellastone Bathwall Systems
Acrylic bath & shower walls (as well as kitchen backsplash) offer one of the most customizable and versatile options for wall surrounds. Avaible in a range of colors and styles with endless possibilities and combinations that can be cut to fit any space.
Our Bellastone™ Bath wall Systems are designed with the high-end look of marble or tile, but without the high-end hassle or cost. The finished product looks comparable, but is much easier to ship, store, install and maintain.
Beautiful
High end look of marble or tile
Satisfies the most particular tastes
Unique & customizeable options
Durable
Stronger and longer-lasting (guaranteed)
No grime or bacteria in the grout
No breaking or similar issues with tile
Easy
Easier to ship and stock
Easily cut and fit to any or situation
Installed 2-3 hours by one technician
High Value
Easier / faster installs reduces cost
Virtually eliminates leaking & water damage
Less expensive than marble or tile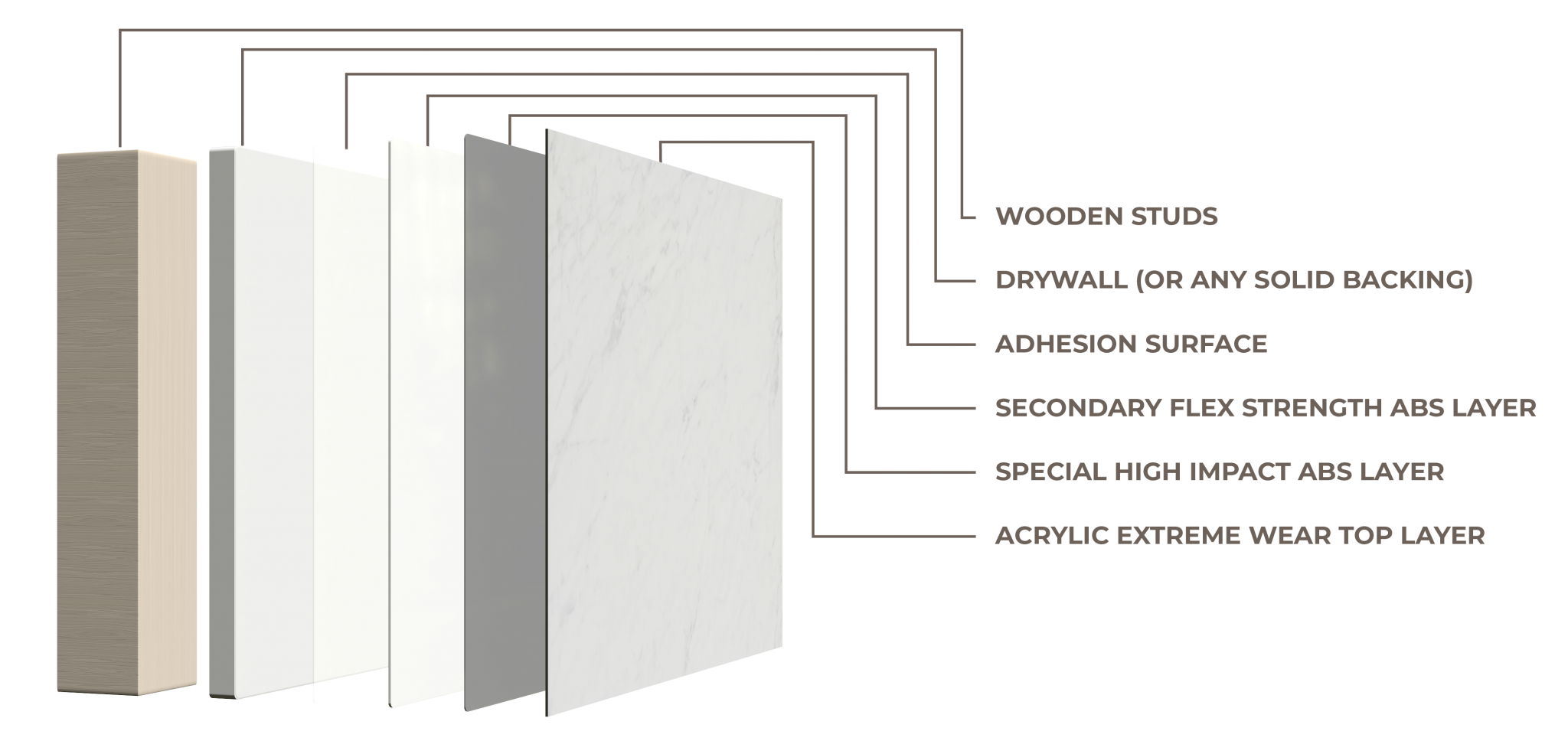 The Technology
Acrylic is a transparent, strong polymer that makes an excellent replacement for glass or tile because it is lighter, stronger, and more versatile in post-processing applications. To make the kitchen and bath walls, the acrylic is extruded through a series of rollers that can texture and gauge until it forms into a sheet.
This layer can be combined with a colored core as well as printed or laminated layer to create different marbled looks. The top layer of acrylic can be machined to expose and innner core and create a realistic grout lines, which is available in different colors.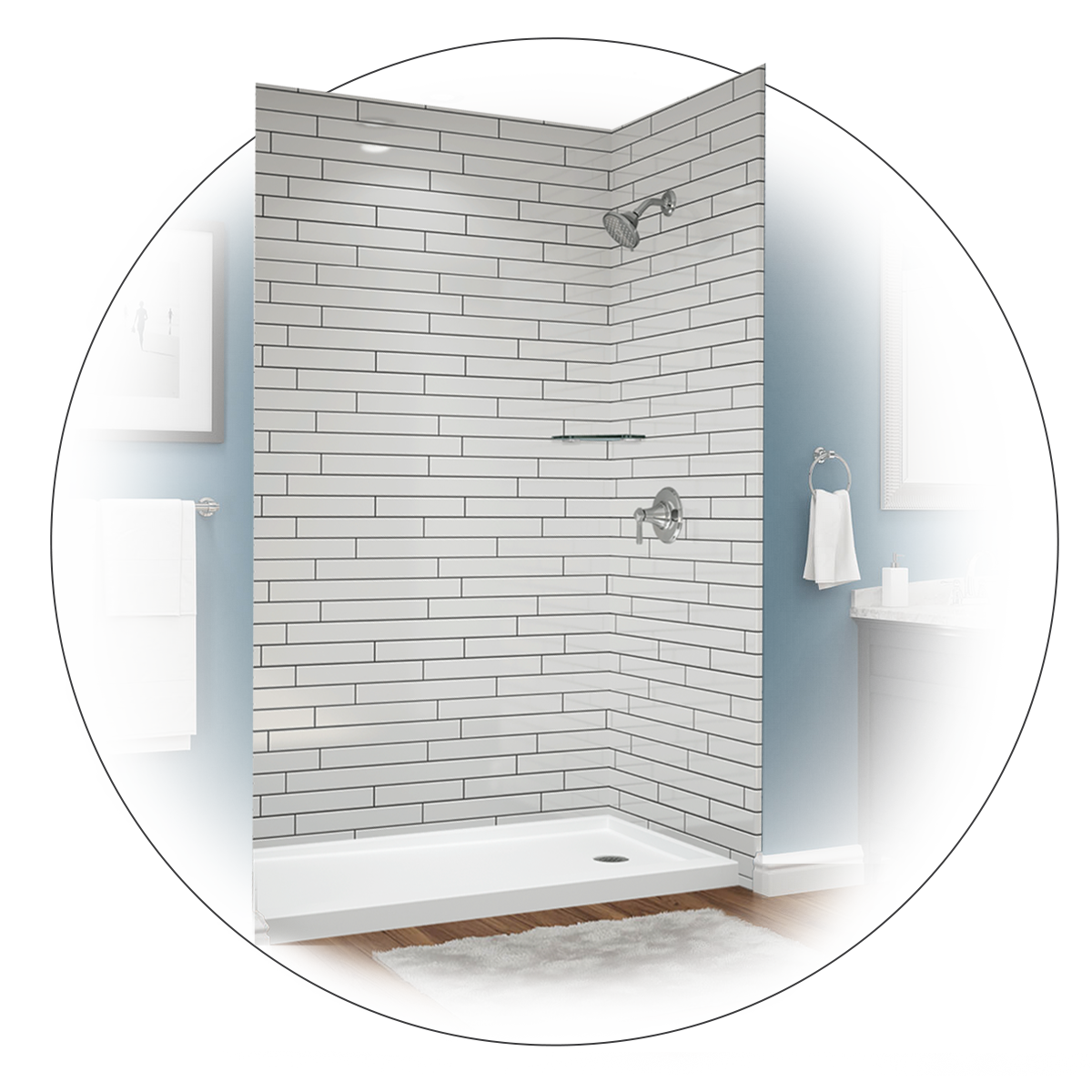 Illusions Series
Complete bath and shower wall systems. White acrylic surrounds for a shower or bath renovations with a variety of tile patterns and grout colours available. Shower wall panels that look like tile, but without the multi-day install or regular maintenance. Easily cut and installed at any size and angle, with complete bathroom remodels completed within a day.
Details
Acrylic Wall Patterns
The following patterns are currently in production for our Illusions™ Series of bathwalls and kitchen back splashes.
We have new patterns and colours being tested. Contact us if you're interested in developing a custom pattern.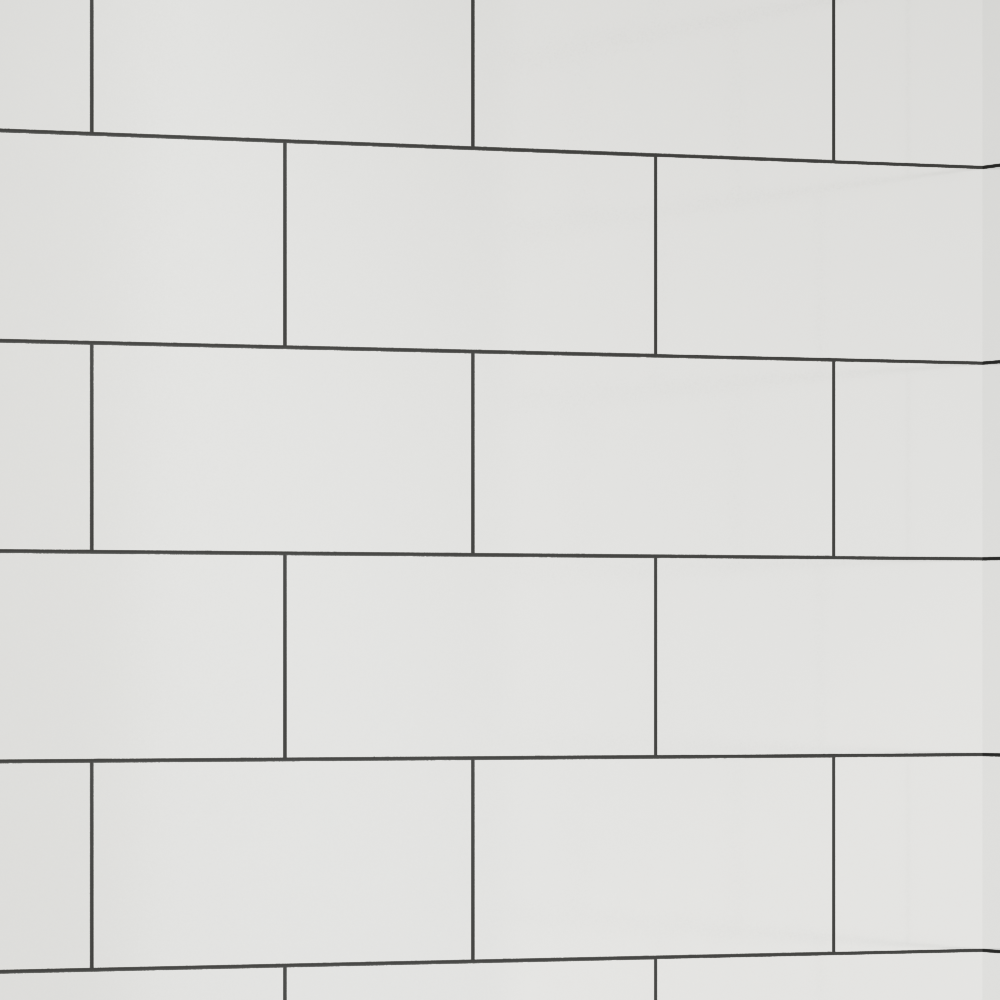 12x6 Subway Tile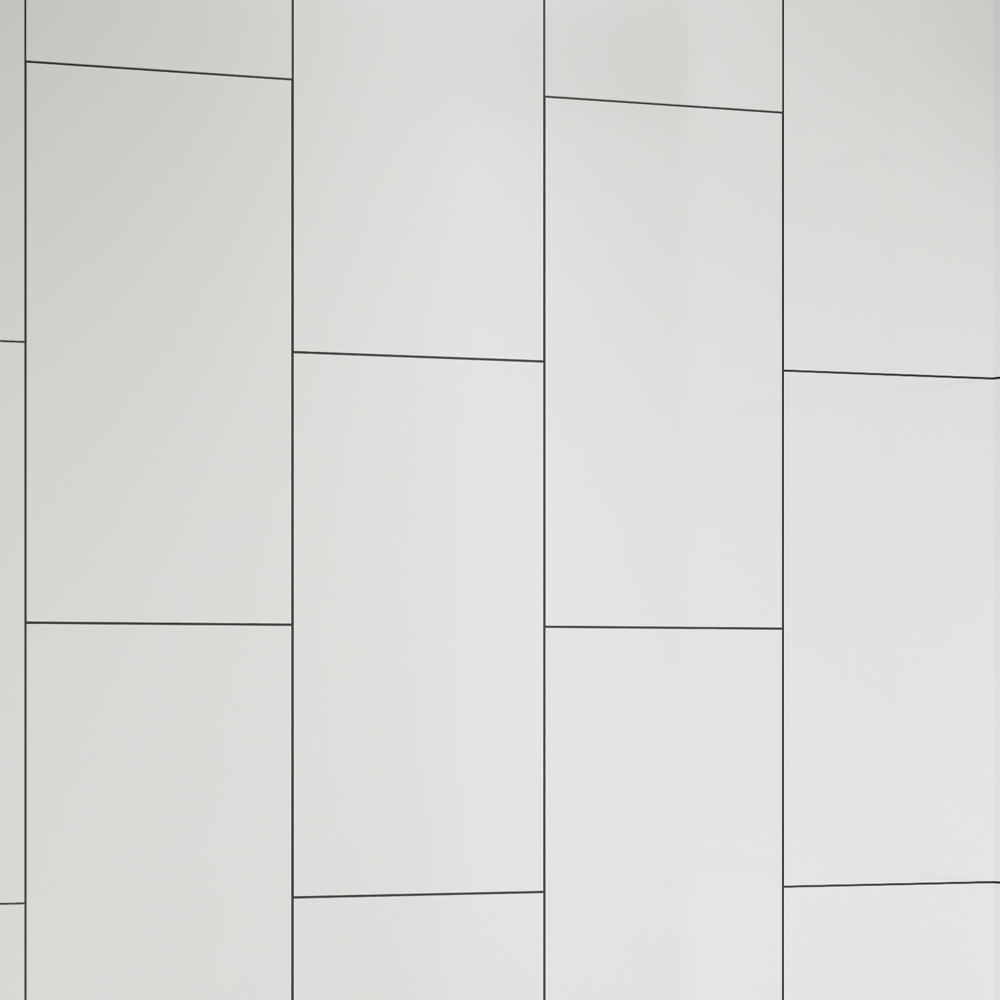 12x24 Vertical Tile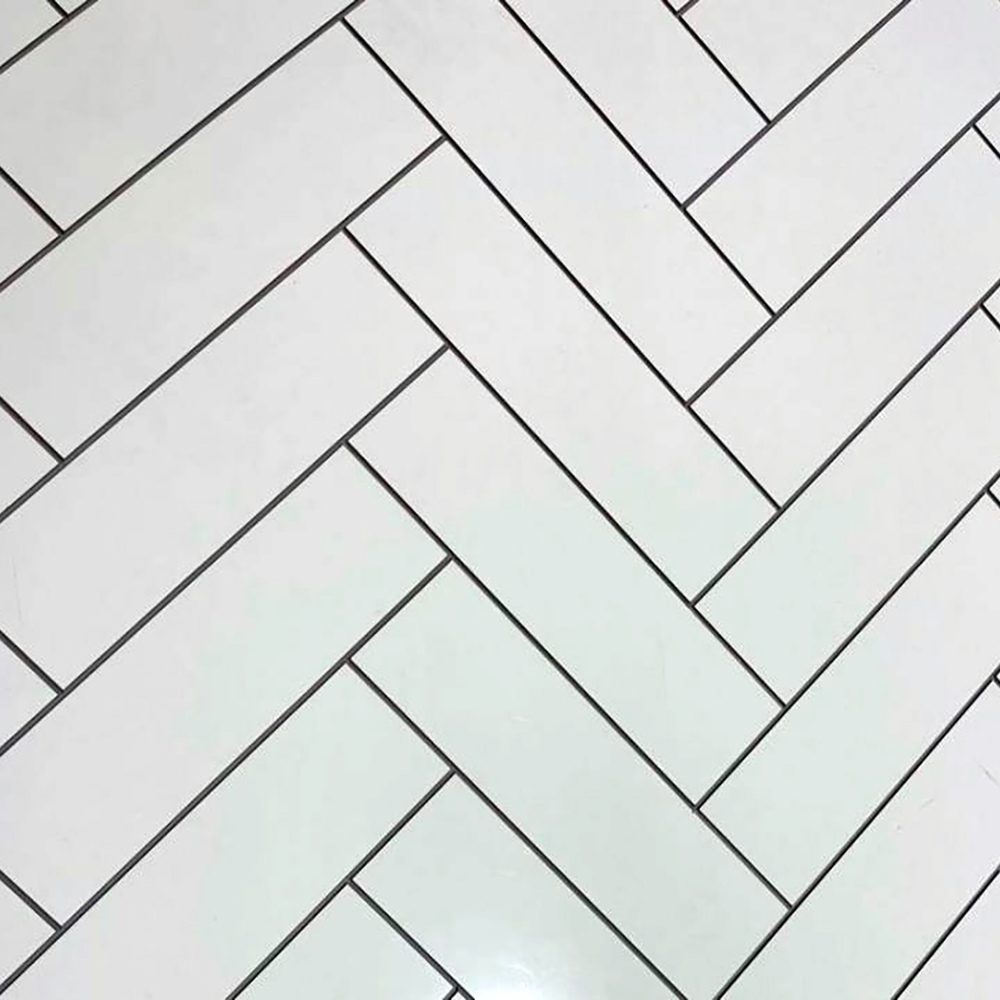 Herringbone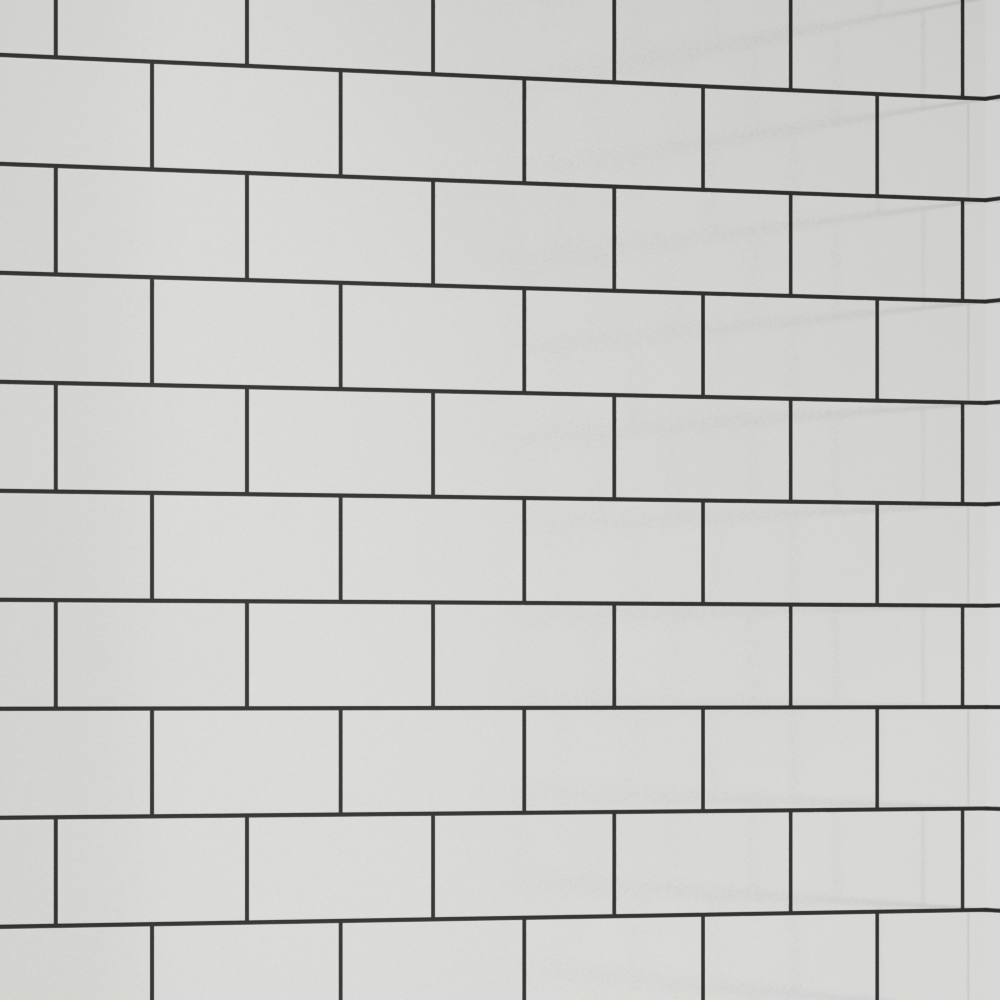 3x6 Subway Tile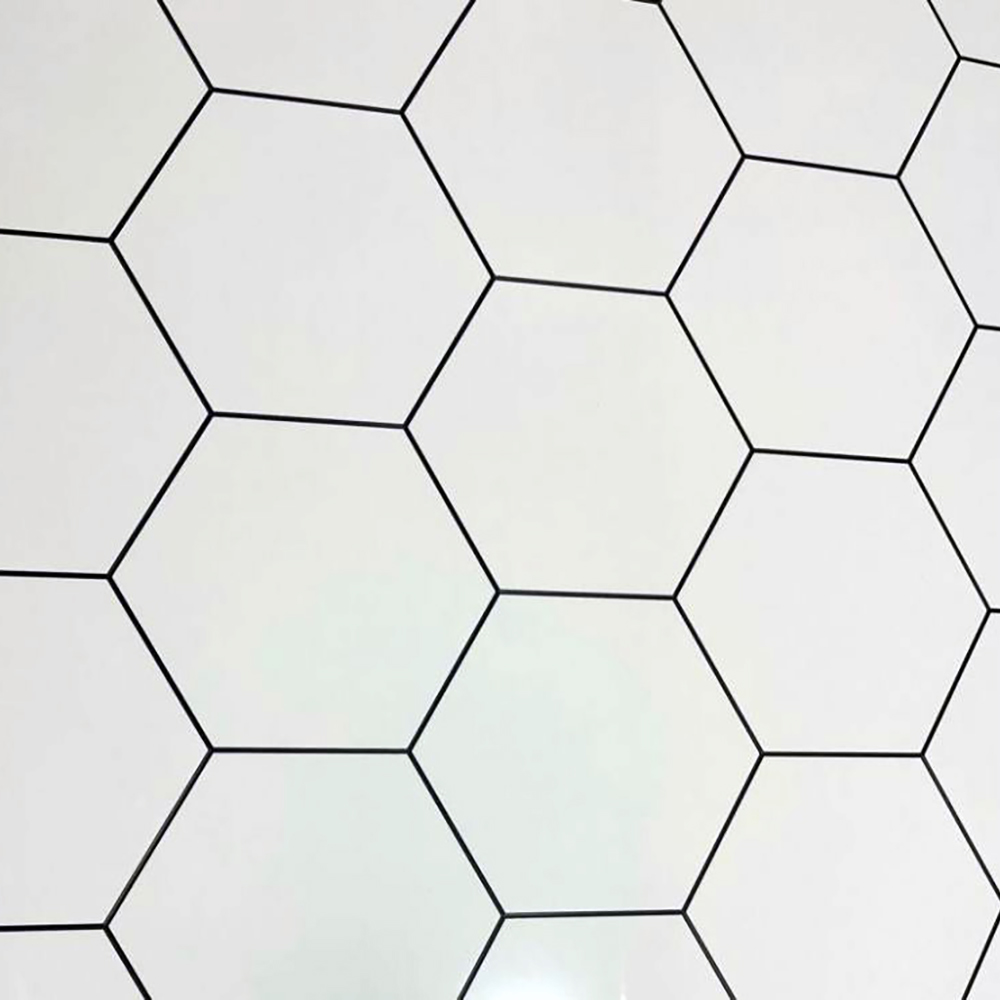 Hexagon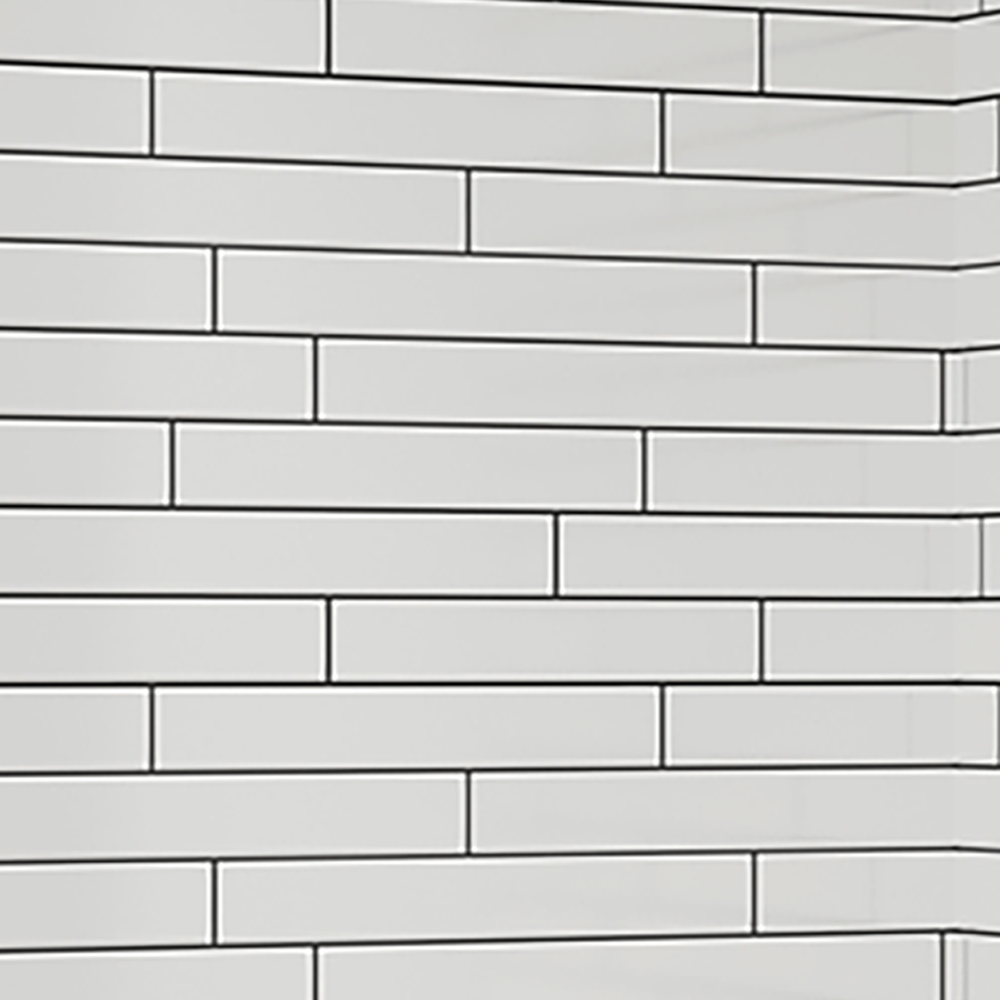 Trendz
Illusions Series
Classic Stone Series
Calcutta and Carrara marble styles are currently available only as a smooth wall. All of the other styles are available in smooth or tiled (see below).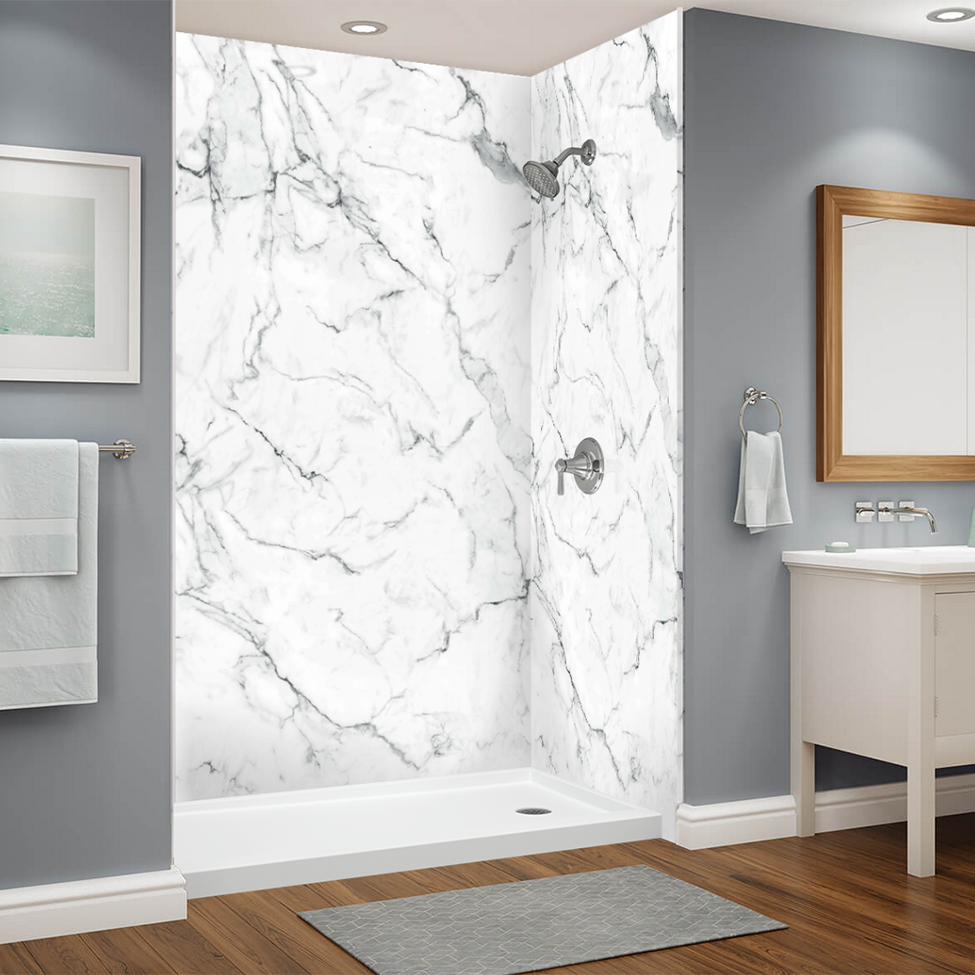 Venatino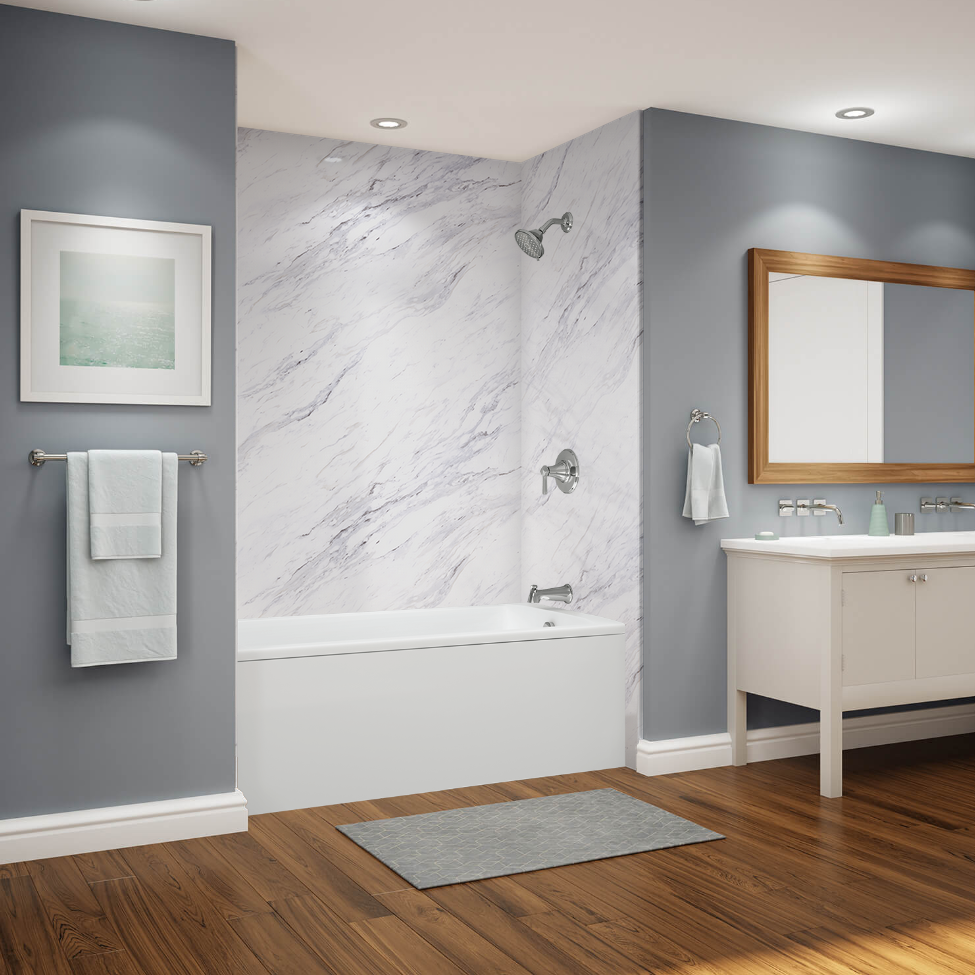 Calcutta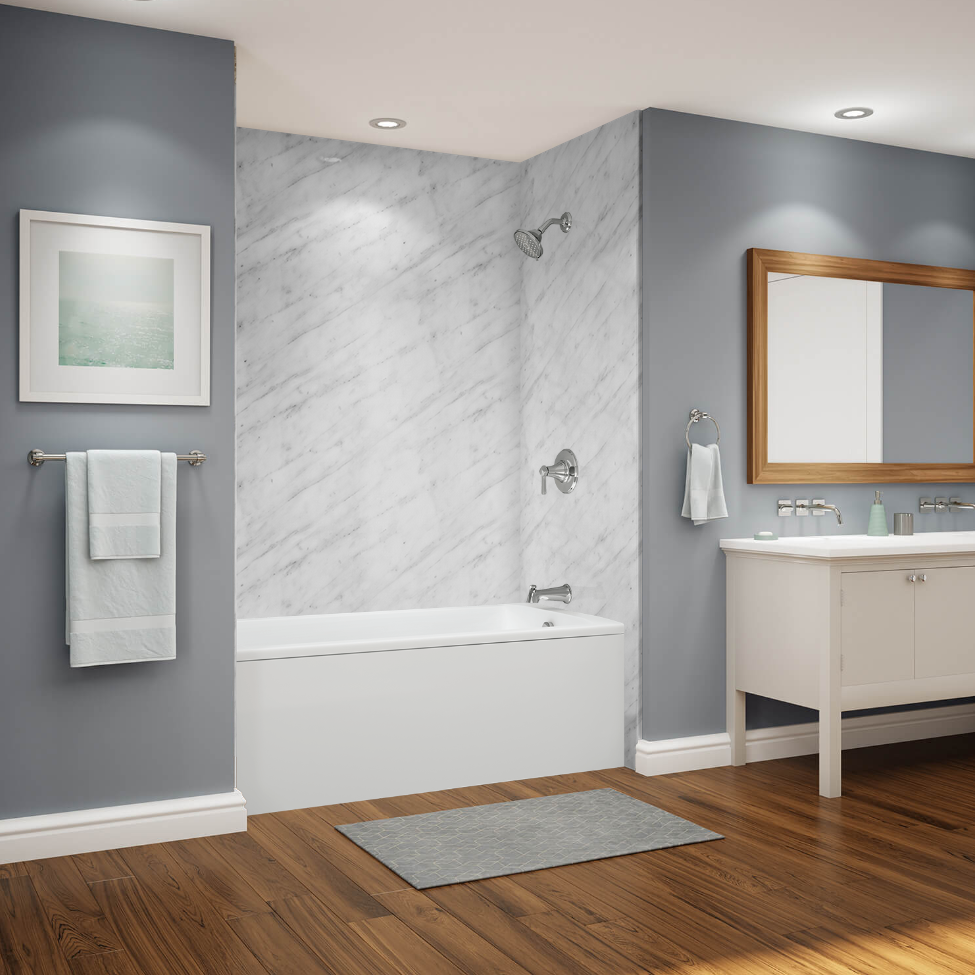 Carrera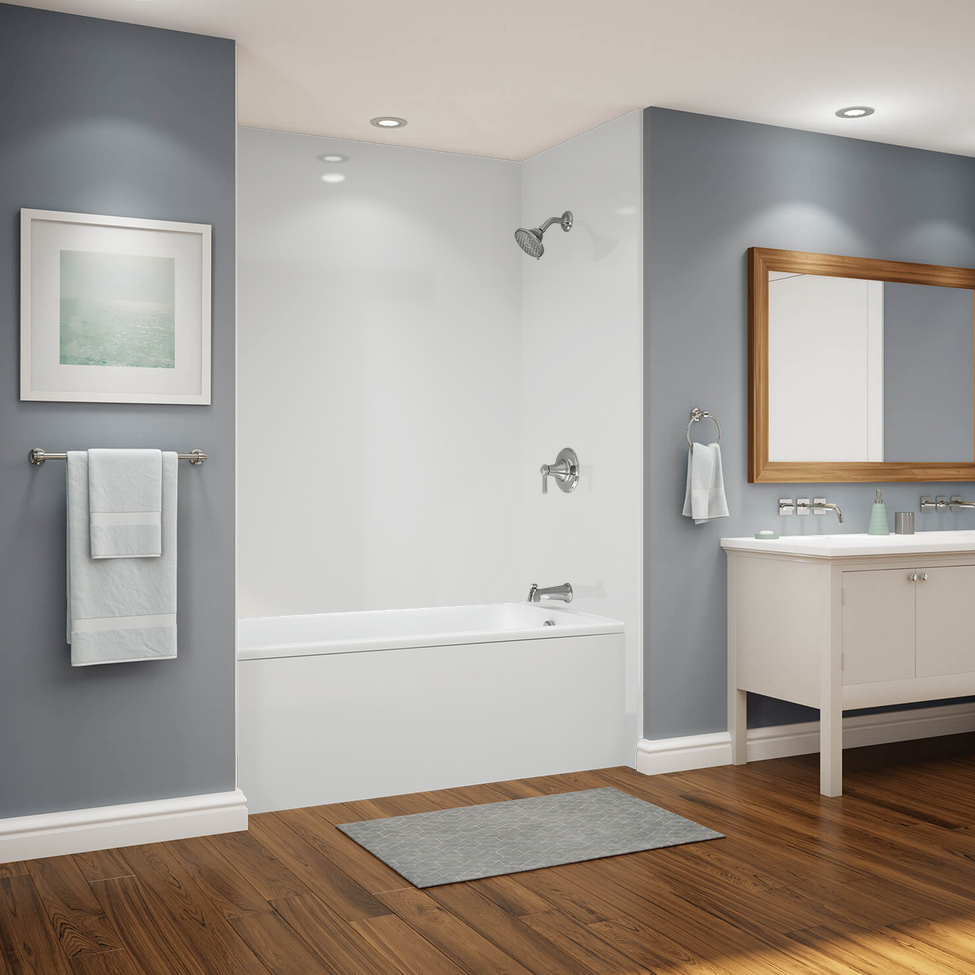 White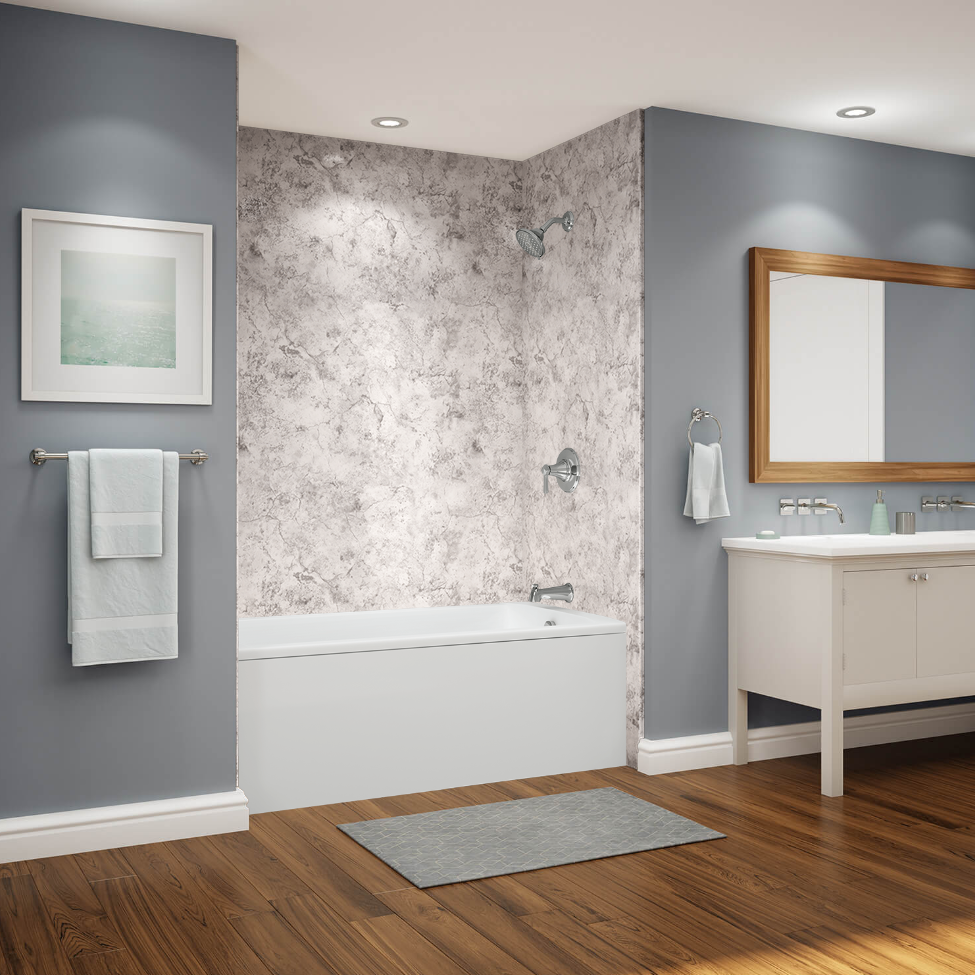 Limestone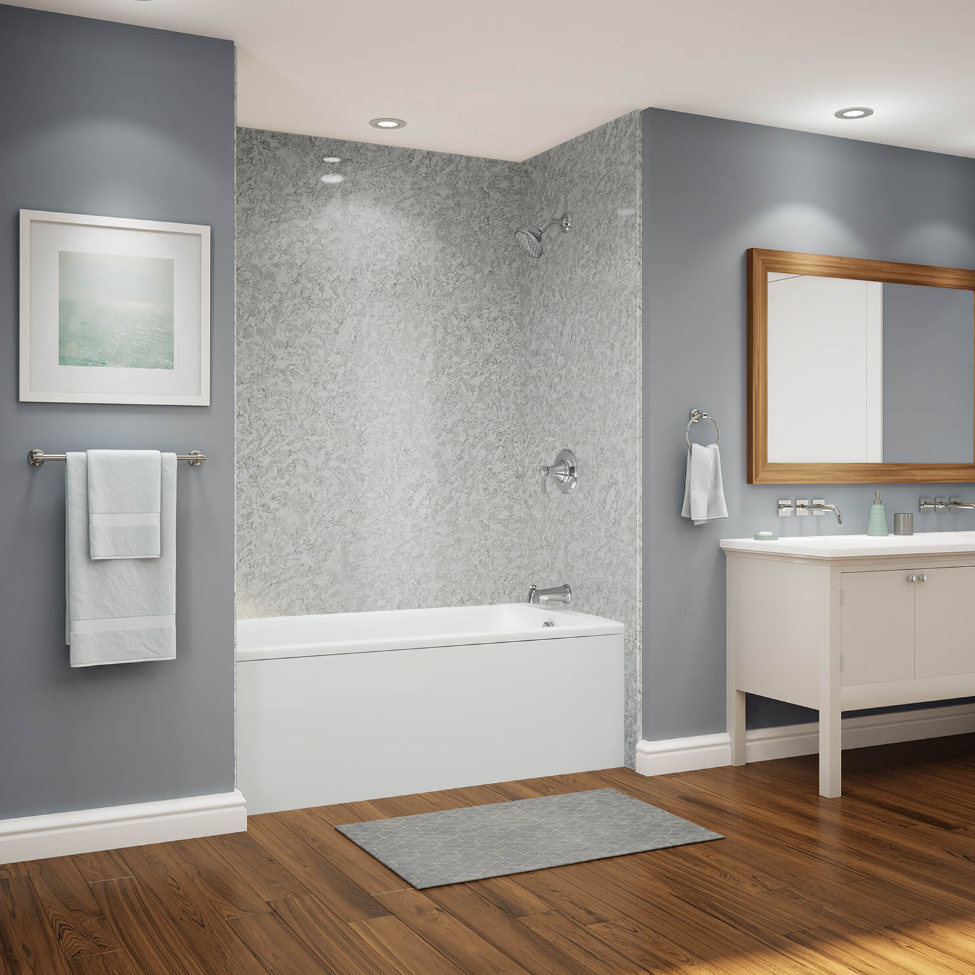 Silverstone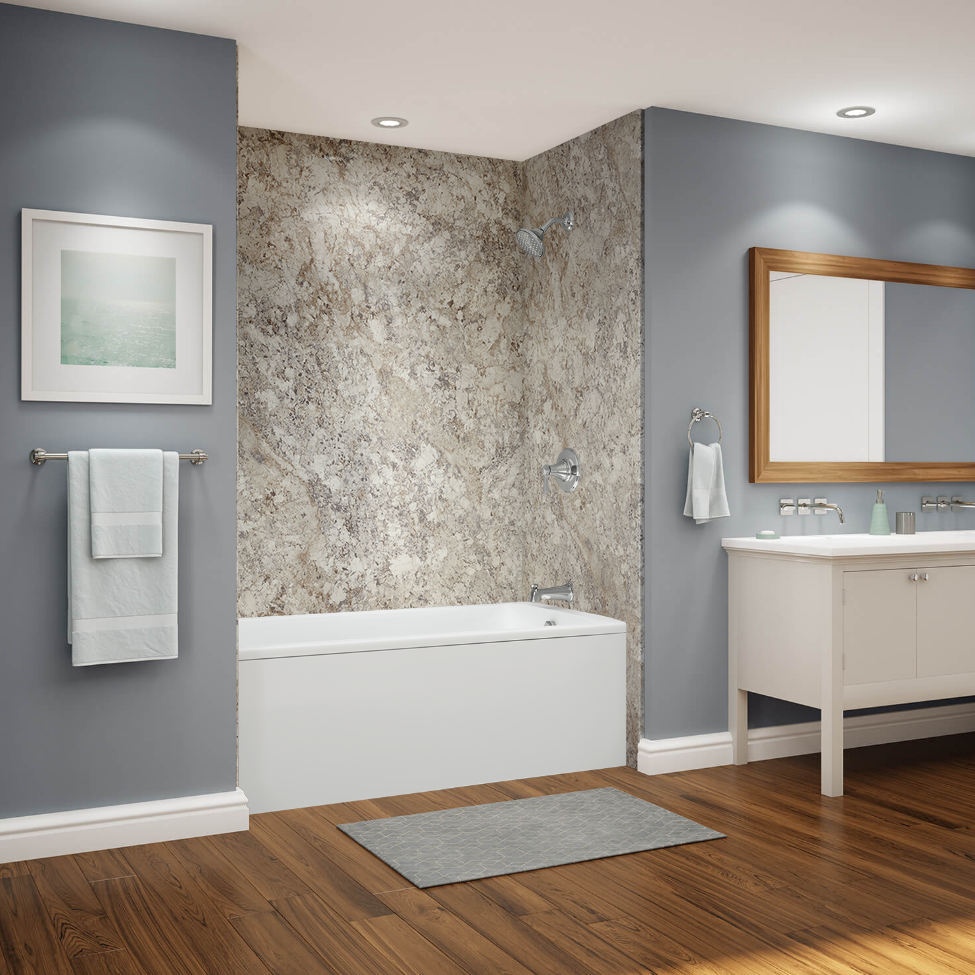 Tuscan Marble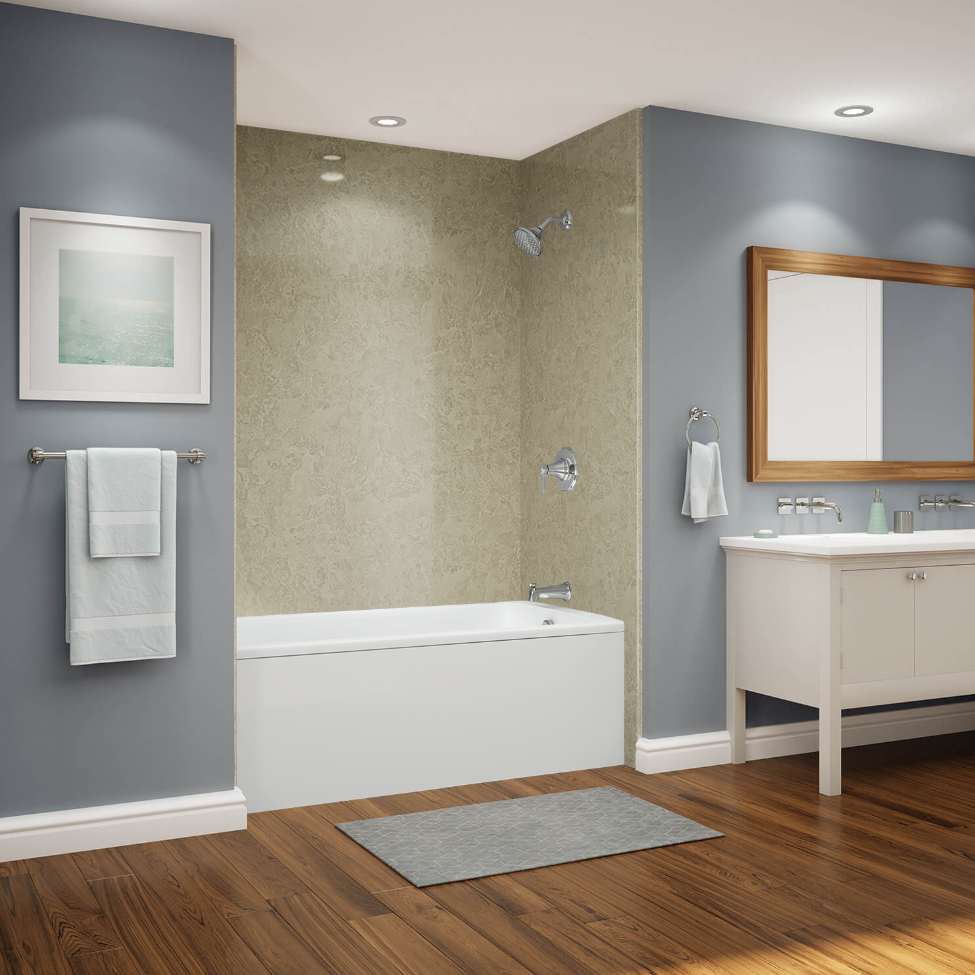 Sandstone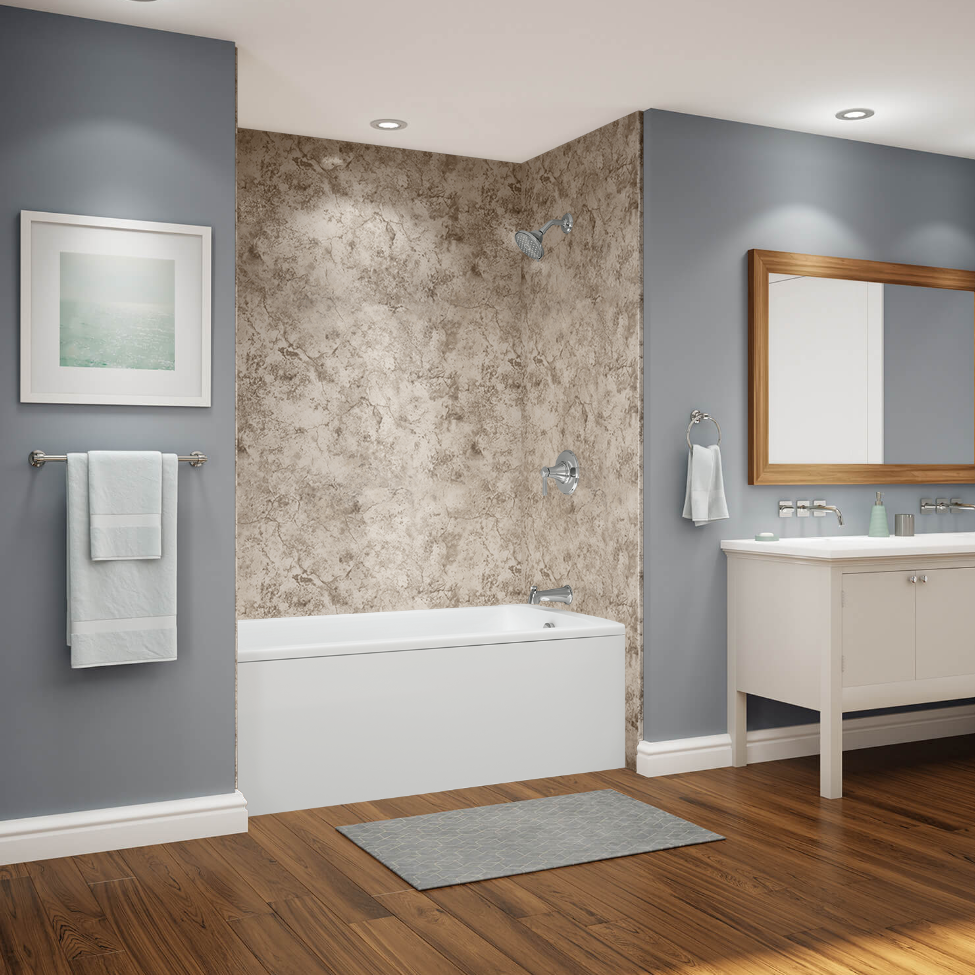 Ridgestone
Stone Tile
Tile patterns are available for all of the above "smooth stone" options except for Calcutta and Carrera.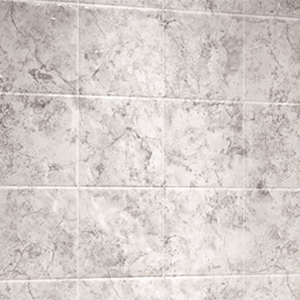 12x12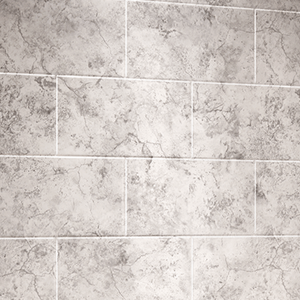 11x20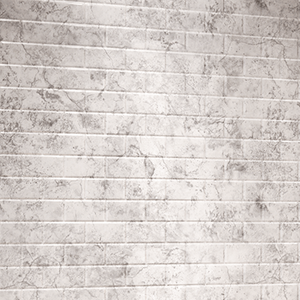 Subway
Classic Stone Series
Want to know more?
BellaStone™ is currently seeking distributors across the USA and Canada. Please contact us for more details on how we can transform your business, even in these challenging times!
Contact Us